|
Page 2 more pictures
|
Home
|
Slingsby, North Yorkshire.

Slingsby is a lovelly North Yorkshire Village. In 1971 its population was 478 and so far that is the latest population information I can find on the Internet.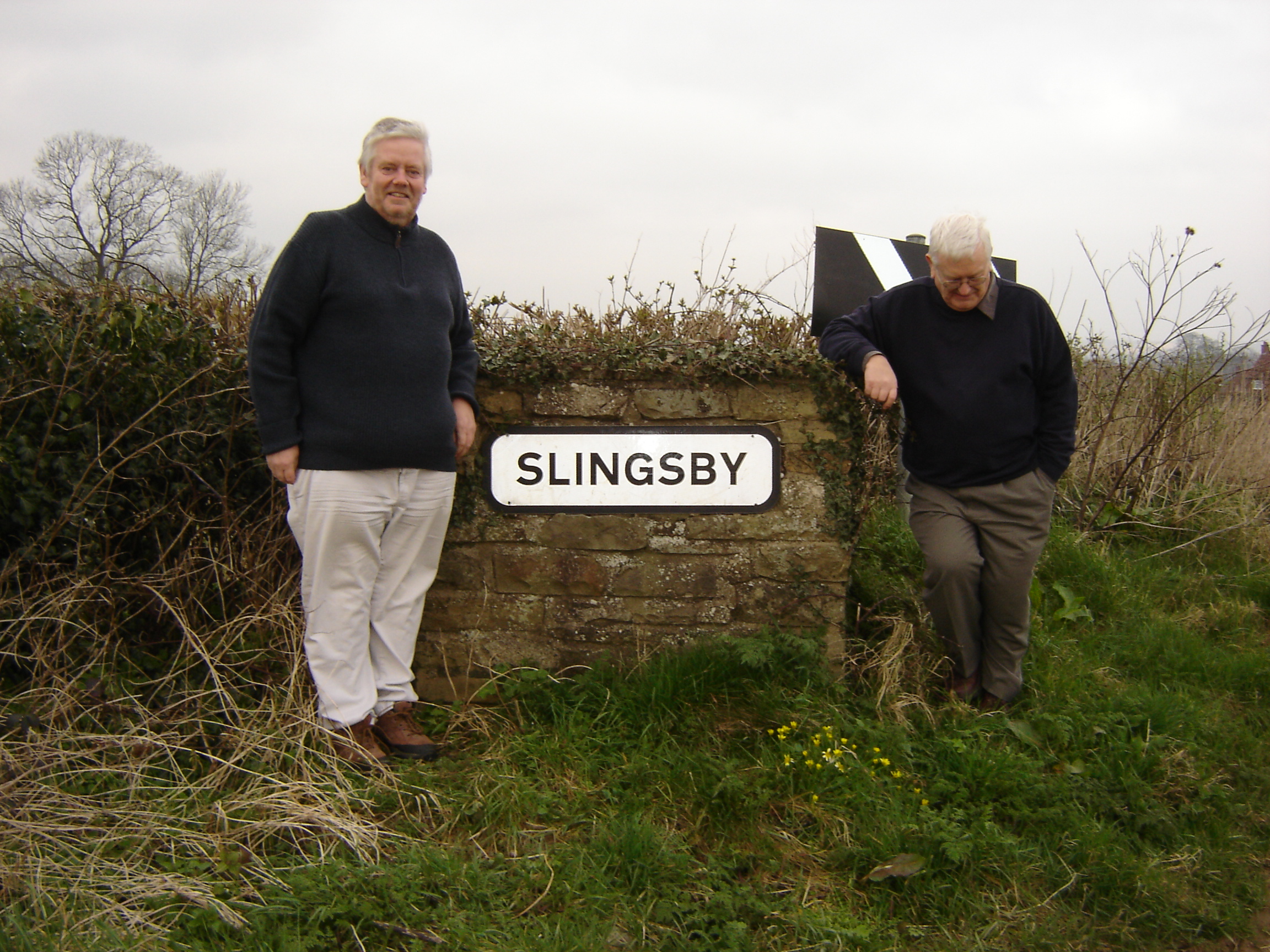 Slingsby is found just off the B1257 north west of Malton in the Howardian Hills and due north of Castle Howard.
Our visit at the end of March found my brother Alan and I standing next to the village sign posing for the obvious picture. Despite it being a cold weekend the warmth with which we were greeted wherever we went more than compensated
Slingsby is a pretty village, its streets lined with stone cottages all of which have beautifully tended front gardens. The village has an air of peace and tranquility
Slingsby has a church, a shop, a pub, (The Grapes Inn), and a village green with a maypole. It also has a ruined castle!

  We stayed at Slingsby Hall, just a few doors down from "The Grapes." where we received a warm welcome from Nicola and were shown to some well appointed and very comfortable rooms. This beautiful Georgian home contains many original features and is full of character. Breakfast is served in the dining room whose French windows open out over the extensive gardens to the rear. The full English breakfast, cooked with locally produced ingredients more than set us up for the day. The great discovery was a soft set granulated honey from Lodge Farm, Barton-le-Willows. We found the farm and bought several jars to take home
Evenings were spent in the "Grapes" where once again we were given a very warm Yorkshire welcome. The Ale, "Strong Arm" went down well and the home cooked food was good. The menu included Beef Pie, Chicken in White Wine, and Hot Beef Roll with Salad and Chips.

|
Page 2 more pictures
|
Home
|